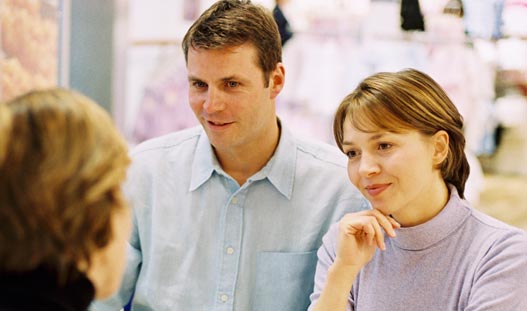 Can Buckley Wand give me the coverage I need?
Yes – As an Independent Agent we work harder to sell your property, as business owners we cannot relay on the financial backing of a large institution and therefore need to be profit driven in all markets. This is achieved by the direct involvement, front of house, by the business owners and dedicated sales consultants who are local experts and can interpret the prevailing market. We are also part of a National Network of over 550 independent agents and can therefore provide the support of likeminded Independent agents nationally.
How much does it cost to sell my property with Buckley Wand?
We have a competitive pricing policy in respect of our fees which are calculated on the value of your home and the individual marketing arrangements required. Let us know what is important to you and we will do everything possible to meet your individual requirements. We can agree a % fee or a fixed fee whichever suits your budget. We work on a ''No Sale No Fee'' basis.
Are any 'Upfront' fees incurred?
The only upfront fee is for the Energy Performance certificate if required. Our selling service has no up front fees, it is worthwhile asking this question to all estate agents.
Do I need to have a board?
No, but it always helps, buyers can sometimes be very local, even on your Street and may not have been thinking of selling until they have seen your board, it also aids viewers to identify your property once an appointment had been arranged with you.
Do you advertise in the local paper every week?
There is no need to – buyers predominantly come from pro-active estate agency, however the profile of the agent is important and intermittent advertising is undertaken and is essential as part of the marketing of your home.
How do I make an offer?
You can make an offer by either calling into our office or over the telephone. If we are not already aware we will need to know your buying position, which could be that you have a property to sell locally which we will be able to help with. If you have sold your property through your appointed agent we will need to know the agents name and details in order that we can verify the position of your buyer and there associated buyers, if there are any (the chain). We will also need to have your financial status verified to us and also your identification details to comply with the Money Laundering Act.
How long will it take to Move in once my offer is agreed?
Under normal circumstances it should be in the region of 6-8 weeks, but this can vary considerably. We will monitor the sale continuously from being agreed though to legal completion.