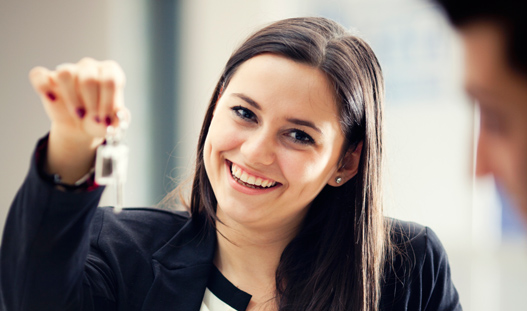 On the surface, most Agents appear to do more or less the same thing, but there is far more to moving your home and family than simply finding a buyer.
It is critical that when the time comes, you choose the right agent to act for you and your property.
The way forward is to find an agent who clearly understands the local market, has professional qualifications and who accepts that you want to sell your home at the best figure within a convenient time scale to suit you and your needs.
Why choose Buckley Wand Estate Agents.
Local Knowledge & Expertise
Buyers overwhelmingly prefer to work with local experts, who they regard as "PROACTIVE". Buckley Wand are the local agent with professionally qualified directors, who have worked locally for over 20 years each, both are chartered surveyors. All employees are local experts who have a deep passion for the property industry, the local area and have excellent local knowledge.
Valuation
Buckley Wand will not over-value your property in order to gain your business or to impress you. It is often an easy mistake to fall into the trap of simply choosing the agent which values your property at the highest price. An inflated price will result in your property going stale on the market and often leads to the property falling below its true market value to gain a sale.
Buckley Wand directors are both RICS Associate Members and can interpret prevailing market trends to your advantage. We will give you an honest appraisal. Unlike some agents we only earn when your home is sold, not for gaining your instruction. We value the high esteem and reputation that we have built in our four years of trading and will do nothing to compromise this and everything to enhance this.
Book a Valuation
If you are thinking about moving home, please do get in touch using the form below and we'll be in touch.
Selling Fees
We offer competitive Selling Fees that compete with any Grantham office based agent and can provide a tailor made package to suit you and your property. We work with you and for you as a team relating all aspects of our service including selling Fees, EPC's, Conveyancing and Financial Advice. Let us know what is important to you and we will do everything to tailor make a package that works for you, If we can do it we will tell you, if we cannot we will also tell you.
Communication
At Buckley Wand we pride ourselves in the level of customer service we offer, communication from estate agents is often lacking and infrequent. We are in frequent contact with our clients and provide feedback within 24 hours of every viewing, and regular updates on the marketing and levels of interest your property is receiving and we are generating.
Our Promise to You
Many a sale is lost due to poor follow-up or inadequate liaison, Buckley Wand are dedicated to progressing your sale efficiently and effectively, read our reviews. Once a sale is agreed on your property, we will update you as to the progress throughout the transaction and liaise with buyers, mortgage lenders, solicitors, surveyors and other professionals at all times.
Again we will be completely honest with the information we convey to you and will work together with you to achieve a successful completion at the best price possible and in a reasonable time frame.