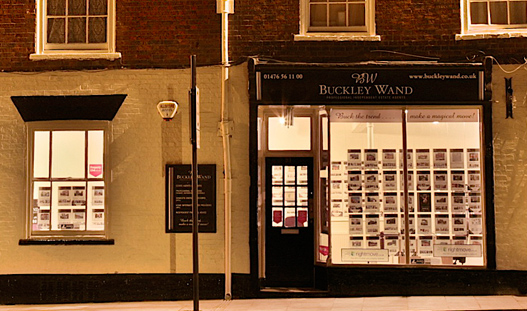 Buckley Wand are a Professional Independent Estate Agents with a caring approach to Selling and Buying your Home.
At Buckley Wand you can trust the sale of your home with the confidence of Property Professionals who are the business owners, who are passionate about property and who have worked within the industry for over 40 years combined.
At Buckley Wand we will guide you through the Home moving process step by step to ensure that your Home Moving experience is a successful and uncomplicated one.
Buckley Wand believe that our relationship with our clients should go beyond your move with a lasting relationship formed between us.
It is our aim that Buckley Wand impresses upon you through dedication, the many differences between us and our competitors. We like to think, that you are absorbed by our culture of professionalism, friendliness and the desire to please. It is the aim of Buckley Wand to build the most customer friendly estate agency business Grantham has ever seen, that is recognised as being entirely honest, caring and trustworthy – ALL OF THE TIME.
We believe that we have the strongest trading position in Grantham being centrally located with excellent foot fall, especially on Saturday "Street Market Day".
We are accessible to the Grantham Public and invite you to drop in, have a coffee, relax and discuss all your property requirements whether they are BUYING, SELLING, FINANCIAL ADVICE, ENERGY PERFORMANCE CERTIFICATES (EPC's), or CONVEYANCING needs.
A opportunity awaits for you to meet the individuals whose name proudly sits above the door so: - "BUCK the Trend ... Make a MAGICAL Move".